Multi-conductor "Hybrid" cables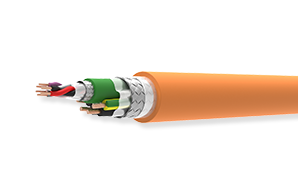 The use of digital technologies in motors' control for industrial automation is undergoing a decisive acceleration.
The integration of the two essential components (power and control) necessary for the operation of a latest generation electric motor, involves the aggregation in a single cable of the power supply conductors and those necessary for digital communications.
Combining very different electrical quantities and extremely reliable electrical parameters in a single product represents today the new goal in the construction of hybrid cables.
We create your own cables. Customizable in:
> Type of communication
> Certifications
> Installation, fixed / mobile installation
> Operating conditions
> Dimensions
> Colors